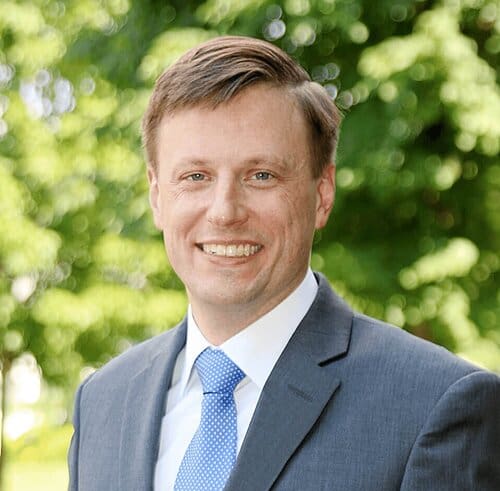 Tim Slothower CFP®, CKA®, AAMS®
Principal / Investment Adviser Representative
Tim began his career in the financial services industry in 2005 at a small independent firm. He gained further experience working at A.G. Edwards and Sons (later Wachovia Securities and eventually Wells Fargo Advisors). The revolving door of ownership and the financial meltdown in 2008 encouraged him to look for other ways to serve his clients that would put their interests first. In 2009, he became an independent financial advisor and established Grace Financial Advisors, to help Christians with their finances.
In 2017 he converted his practice into a Registered Investment Advisor firm, to better meet the needs of his clients. He desires to serve others, and working as a financial advisor has enabled him to help others with practical advice as they seek to be better stewards of what God has entrusted to them.
He is a CERTIFIED FINANCIAL PLANNER™ (CFP®), Certified Kingdom Advisor® (CKA®) and an Accredited Asset Management Specialist® (AAMS®), with over 15 years experience helping clients apply Biblical stewardship principles to their finances.
Tim holds a BA in International Affairs from The George Washington University, and an Executive Masters of Technology Management from Stevens Institute of Technology. Prior to working in the financial services industry, he worked for the US Government.
He resides in Newtown Square, PA with his wife, and both are members of Faith Reformed Baptist Church in Media, PA. They are foster parents and strong advocates for foster care and adoption.
In his free time, he enjoys hiking, home improvement projects, serving at his church and spending time with his family.